By Kristin Henson, ΔA '08
Now that National Convention is over, everything else seems a bit more humdrum. I've also started to notice that, even though Convention lasted only a few days, I really got used to a few things. In fact, now it seems like I'm going through withdrawal. I think I have…. an addiction to brotherhood. *Gasp!* Check out my list and let me know if any of this sounds familiar. If you're nodding your head at each of these, you might also be a CONVENTION-AHOLIC.
1. I still find myself checking everyone's tweets to see if they're tagged #pspnc13.
2. I absolutely loved meeting Bros from other chapters and being able to show them around my city. Come on back to Philly anytime, folks!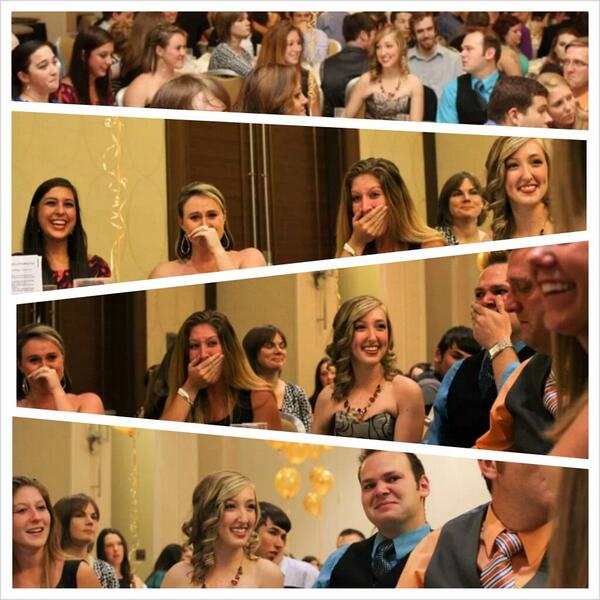 3. Definitely miss watching brothers at Banquet realize the award speech is about them and their chapter.
4. Well, I obviously find myself craving some Team Wawa runs…
5. BROTHERHOOOOD CHECK!! I wish I could shout this every day.
6. Following National Secretary Chris McCoy on Twitter (@baconandbowties) to see his Vines of Grand Chapter was fantastic. More, please!
7. Is there a way to bottle up the wit/humor/snark/awesome of @NYMAAC and @NAA1tweets's constant Twitter commentary? That definitely made my days better.
8. If everyone selling t-shirts at the Chapter Fest and Bazaar could just set up shop in my tiny closet, that'd be great, because I will never have enough PSP swag.
9. Speaking of swag, can we talk about how addictive the ribbons for everyone's badges were?! So. Fun.
10. Getting M&M's delivered straight to you starts to make a Bro feel pampered. I've been trying to train my cat to do it, but he's not at all cooperative. He's not a very good Peanut.
So now that I've accepted my fratern-addiction, what's a Brother to do? I guess I'll just have to join VP of Philanthropy Development Kyle Williams in his annual epic countdown til next Convention. Only 357 days left til #pspnc14!